Snowflake Regatta
A fun ski race and gathering of sailors to benefit New England community sailing programs.
Sailors' fun on the Slopes
The Snowflake Regatta is a fun day on the ski slopes with your sailing and boating friends from all over New England and beyond. Gather your crew, sailing friends and anyone that wants to ski and/or race a giant slalom (Nastar-type) course. All groups from 1 to 20 skiers, of ages of 0 to 100 are invited to participate.
Racing is not required to enjoy this fun day but the course is easy and your score will not negatively impact your group's results - see rules for more details. The aim is for everyone to have a good time, ski through some gates and create some bragging rights - or not.
The Basics
Who - anyone that can ski

What - Race or just ski and hang out with your sailor friends on the slopes also enjoy discounted lift tickets, party, food, entertainment and more….

Where - Attitash Mountain Resort, 775 US-302 Bartlett, NH 03812

When - March 16th, 2019 (more dates and events attached to the race listed by clicking here)

Why - TO HAVE FUN, and to raise money for New England Community Sailing Centers: Sail Salem & SailMaine
Notice of Race
How it works & what to expect the day of the event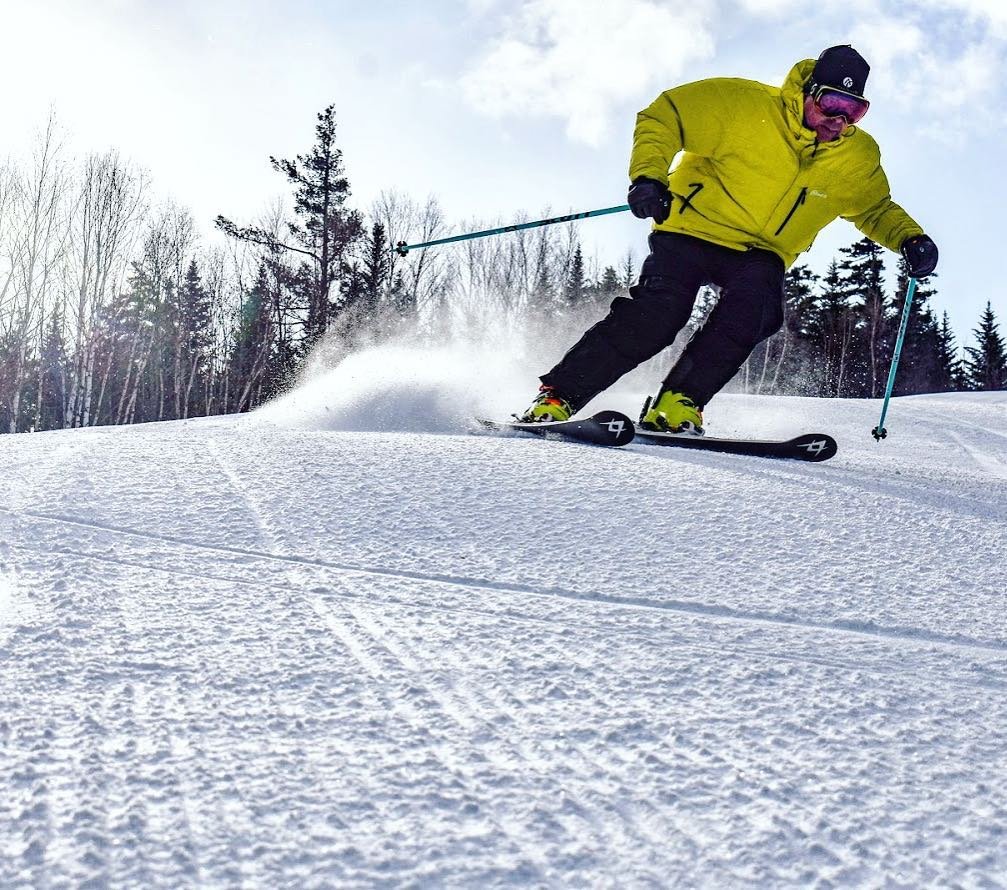 "What a great time, first ski race ever for me and it was so much fun to do it with my sailing friends"
— Molly White, J/24 US Class Association President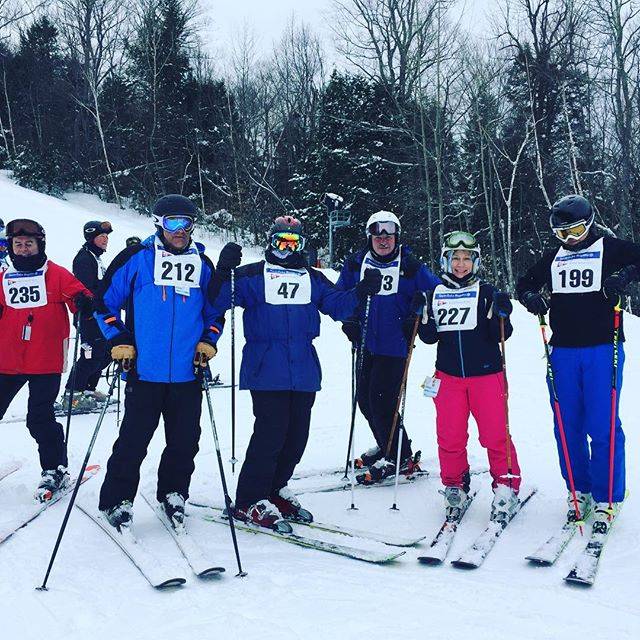 Register online and you will be eligible for discounted lift tickets at Attitash Mountain Resort on Saturday March 16th and at Wildcat Mountain or AttitashMountain on Sunday March 17th. Your registration will make you eligible for race entry, access to Race Head Quarters in the South Wing of the Attitash Main Base Lodge, Après party & awards ceremony,
The racing:
When you register you will be asked if you are joining as part of a team or as a single. Team awards will be scored as the best/fastest 3 times for your whole team and each person is eligible to take two runs. So it really only takes two skiers to form a team and the larger your team the better the odds are that you will have good scores and that your "slow" times won't count against your team score.
Your score or time will be "handicapped" by your age and gender (its good to be old for this one). Speed suits are discouraged and if you where one you will need to start and finish backwards!
Awards:
There will be awards presented in a variety of categories and the organizers retain the right to amend this at any point however the basics are:
Team Spirit Awards - Best outfits by a crew/team
Best Sailboat Crew - racers that have sailed together for at least a year
One-Design Crews - racers that sail one-designs such as J/24, Sonar, J70 etc…
Individual Awards will be given to the top Male, Female and Youth participants as well.